Theresa followed in her older brother and sisters' footsteps and began learning about her Irish heritage and culture from a very early age. In fact, she attended her very first dancing class at 3 weeks old and began formal lessons under her mother Anna at 4½ years old. She danced under the watchful eye of her mother, until Anna gave up the school in 1986. Theresa then transferred to the Early-McLoughlin School of Irish Dancing and danced for Patsy McLoughlin until she was 22 years old.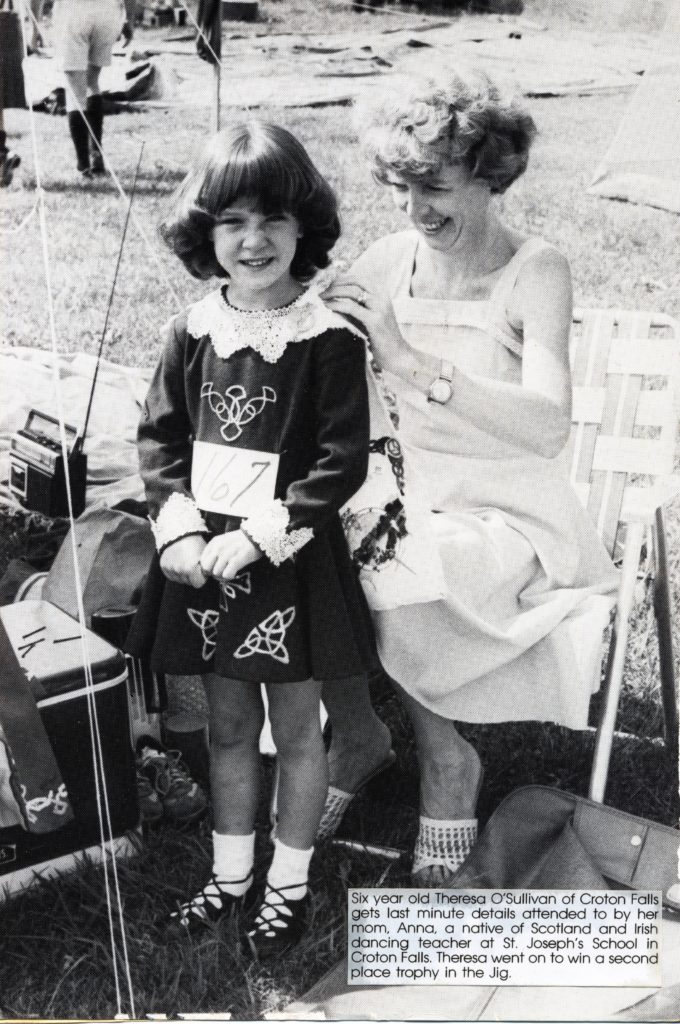 During Theresa's 18 years of competitive Irish dancing she danced at competitions throughout the world. During this time, she received numerous awards and titles. She is a 5-time Mid-Atlantic Regional Champion, and 4-time National Champion and the 1996 U.S. Senior Belt Champion. The highlight of her competitive career came in 1997 when she won the Senior Ladies World Irish Dancing Championships. Theresa was the first American female to win a World Championship title. Having won the ultimate prize in competitive Irish Dance, Theresa then went on to tour and star in Michael Flatley's "Lord of the Dance" for 2 years. During her time in the show Theresa worked very hard and was eventually asked to take on the lead role of Morrighan, The Temptress. While Theresa competed at feisanna, and performed with "Lord of the Dance" she found time to earn a Bachelor's Degree in Occupational Therapy in 1997 at Quinnipiac University and currently works with children with special needs.
After Theresa left the show in 2000, she moved to CA with her husband, Richard Randall. She became a certified teacher of Irish Dancing July of 2001 and was the director of the West Coast Branch of the O'Sullivan School of Irish Dancing from September 2001-November 2009. She moved back to Northern Westchester, NY in 2010, with her husband and two boys Ruari and Sean, and joined her mom and sister, running the school in NY. Theresa went on to become a certified judge of Irish Dancing (ADCRG) in 2016, and has been asked to judge competitions throughout North America.